JOSH ROACH TO 247 ROCKSTAR PERFORMANCE LINEUP
Ozark, Al. 5/27/21 — 247 Rockstar Entertainment is excited to announce and introduce Josh Roach to the performance lineup.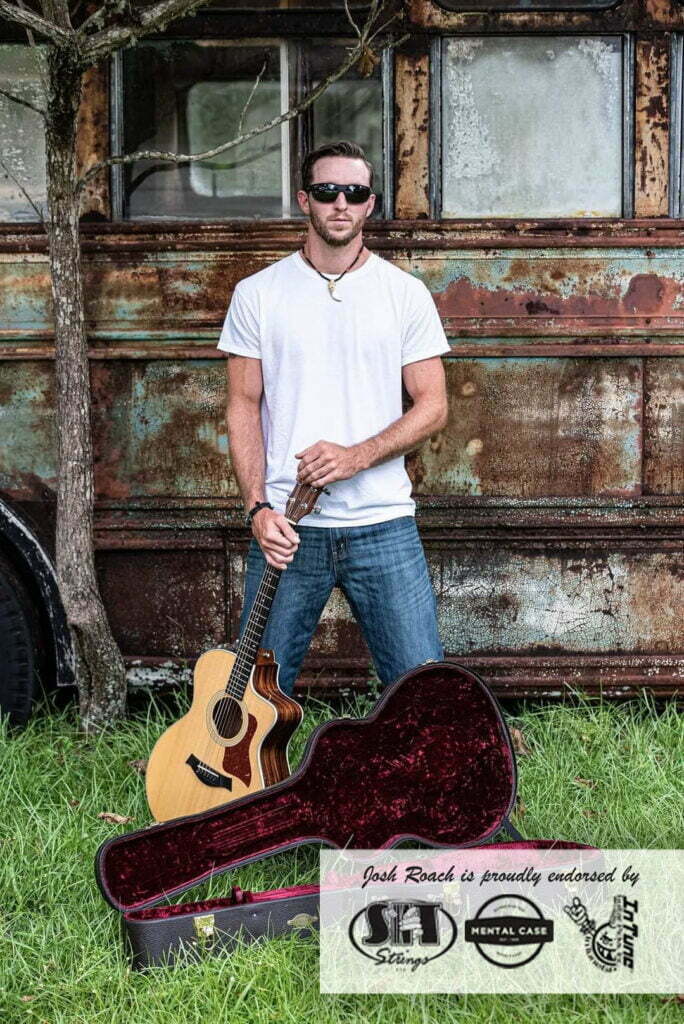 Josh Roach is an American guitarist, musician, singer and songwriter. He is a founding member of Shreddenger, Hybrid Mind, and the most recent band Far 2 Fresh, an energetic and extremely popular band located in Thomasville Ga.
Josh has recorded on 3 albums and currently working on 2 upcoming albums as a solo artist as well as his band Far 2 Fresh. He has opened for bands such as Saliva, Bobaflex, Suicide Silence, Bury Your Dead, and 10 years.
Josh began playing guitar at the age of 13 where he became heavily influenced by hard rock bands such as Metallica and Pantera. These bands challenged him to become extremely proficient in advanced lead and rhythm playing. After years of playing, he discovered a love of rhythm-based music styles, specifically Reggae and Blues. With extreme guitar technique in hand and his wide range of music and vocal skill, Josh has developed a unique and original sound which captivates listeners and stands out as a talent among the best.
Recently Josh has received several endorsements through WB Gear and partnerships with 247 Rockstar and proudly plays SIT Strings, InTune Guitar Picks, Taylor, Ibanez and ESP guitars and Fender amps.
247 Rockstar is proud to be a part of Josh's journey and we look forward to his success.
###
 247 Rockstar Entertainment is a booking and management company dedicated to the providing premium services for artist, venues, and corporations. 247 Rockstar is a full service company providing production, booking services, recording, media development, endorsement services, and artist relations