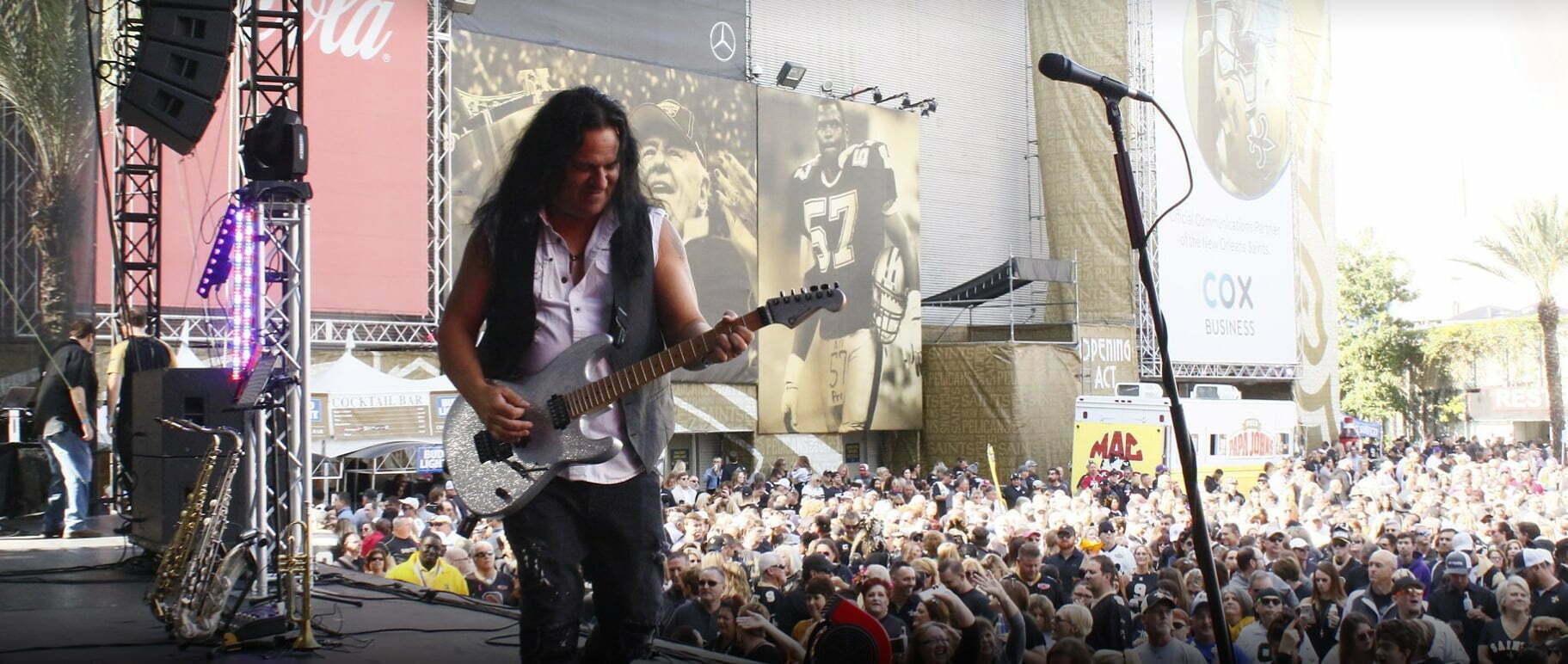 ANDREW AUTIN JOINS 247 ROCKSTAR PERFORMANCE LINEUP
Ozark, Al. 6/2/21 — 247 Rockstar Entertainment is excited to be a part of Andrew Autin's music journey.
Hailing from the Greater New Orleans area, Andrew has become a staple in the southern music scene. As a primary component of bands such as MoJEAUX(2007-present), ROCK SHOW NOLA(2021), CATCHBACK(2021), and PHAZE V(2021), Andrew has established himself as the premier guitarist in the South. Andrew performs over 300 shows a year between all three of these bands. As a recording artist, Andrew takes cues from the guitar gods and injects Bourbon Street soul. His unique blend of swampland shred and mind bending musicianship results in a veritable tour de force.
Andrew's first album release, FIGHT OR FLIGHT(2019) marks his first foray into the realm with a perfect amalgamation of original ballads, emotional guitar rock anthems, and heart-felt cover tunes with a few special appearances to boot.
Andrew has also taken to the big screen in such feature motion pictures as CONTRABAND(2012), with Mark Wahlberg, as well as being the shred guitar instructor for Keanu Reeves and Alex Winter in Bill and Ted 3: Face The Music in 2020.
Andrew, also known as The Tone Ninja on social media, has a series of guitar and synthesizer instructional videos. Andrew can be found all over social media on all platforms.
###
247 Rockstar Entertainment is a booking and management company dedicated to the providing premium services for artist, venues, and corporations. 247 Rockstar is a full service company providing small and large scale production, booking services, recording, media development, endorsement services, and artist relations.